Roskilde Fjordforbindelsen Bridge, Denmark
Matacryl's Manual application kit was the system of choice in this area of outstanding natural beauty and scientific interests.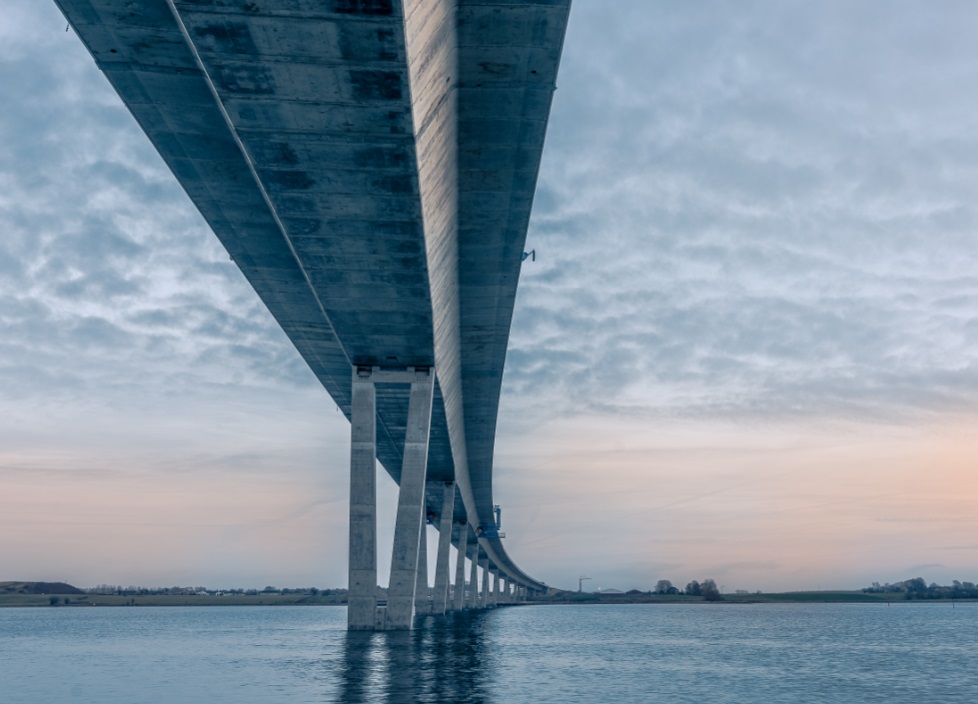 Problems arose where the new deck needed to be levelled, so Matacryl Ready Rep was proposed and used at an average depth of 35mm and to an area of approx. 1000m2.
The new concrete deck required a scratch layer to eliminate the risk of pin holes and work has to be performed as the air/substrate temperature dropped due to outgassing from the concrete slab. 
The work was completed within 3.5 months and the Client and Main Contractor were both pleased with the application and product selection.
Location: Frederikssund, Denmark
Area: 26,000m2 (279,861ft2)