Webinar Alert: Matacryl Irontec
We are delighted to announce that our very own Leigh Hayes will be delivering a Webinar specifically on Matacryl Irontec, a rapid curing, cold applied ironwork reinstatement system.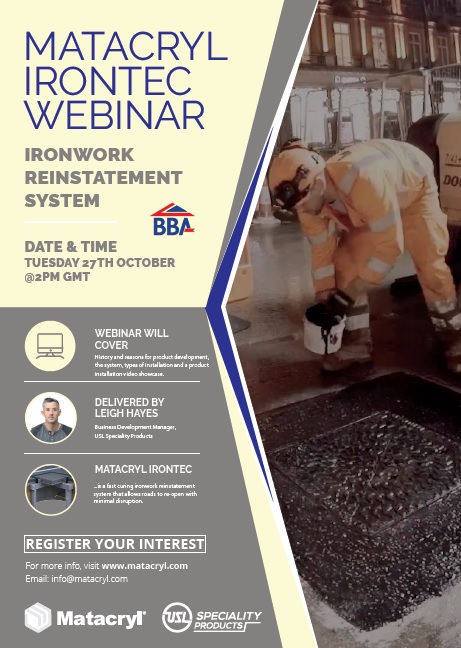 Matacryl Irontec is fast becoming specifiers and contractors reinstatement system of choice. Find out why...on Tuesday 27th October @ 2pm GMT.
Agenda:
A brief history and the reason for product development
Conventional systems and their limitations
Manhole reinstatement installation
Inspection chamber installation
Flushing chamber installation
Drainage channel installation
Oxford Street - Project installation video (Manhole reinstatement)
Don't miss out sign up TODAY! Click SIGN UP to register for the Webinar. 
#ironworkreinstatement #ironwork #manhole #reinstatement #construction #potholes #drainage #repair #concreterepair